INVEST IN TOMORROW WITH US
We are working toward the day when all children in Austin, Texas have
access to life-changing education. Join us in changing the future.
Click below to give a one time gift.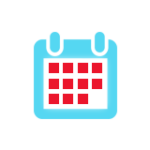 Click below to pledge a gift per month.
Want to know exactly how we put your money to work? Want to see what it takes to give a scholarship or sponsor a semester? Here's how you can support an Austin Kids Can! student, in a more personal way, at different levels.
SPONSOR ONE CLASS FOR
ONE STUDENT
$25 (one time donation)
SPONSOR SUPPLIES FOR
ONE CLASS
$100 (one time donation)
Covers the supplies for one class for an entire 10-week semester.
SPONSOR A CHILD'S SEMESTER
$21/month or $250
Covers the tuition for one student for the entire 10-week semester.
DONATE VIA MAIL OR PHONE
We gladly accept written checks by mail and credit card donations over the phone.
Calling all business owners, organizations, foundations, employees or individuals that
want to make big generous waves this year. This is for you!
DONATE A COMPUTER LAB
We are currently renting a computer lab from a school each semester. This typically costs $500.
If you are a school who would like to donate a space, or an organization that would like to donate the funds for a computer lab, we want to hear from you.
SPONSOR AN ENTIRE SEMESTER
For 40 students
Transform a school with a gift of
$10,000 or more. Semester costs include teacher salary, teacher's assistant salary, and computer lab fees.
EMPLOYEES
Use your company's matching program
Increase your donation by asking your HR team if your company has a matching program. Send your company's information through email or snail mail and we'll take care of the rest.

Have questions about sponsoring a project or partnering with Austin Kids Can!?
Check out our FAQs. Or get in touch with our team.