EDUCATING CONFIDENT KIDS!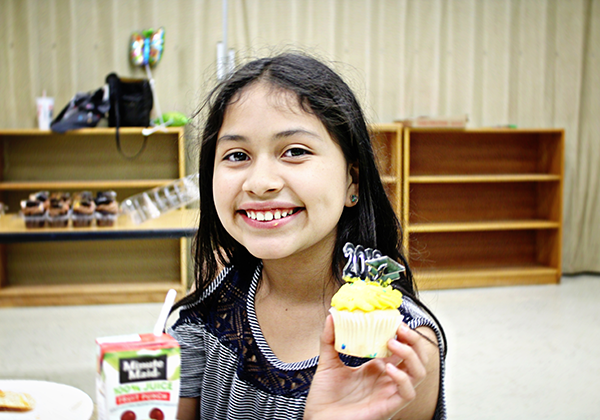 Our programs are designed to educate and enrich the lives of elementary school children in grades K-5. With a fun and challenging curriculum which merges Computer Science (CS), Coding, and Social-Emotional Learning (SEL), students will be captivated by our engaging and meaningful lessons!
Austin Kids Can! offers two programming options:
After school classes are offered at Title I Austin ISD elementary schools.
Virtual learning programs are available 24/7 for elementary schools, organizations, learning pods, and individual families.
Computer Science & Coding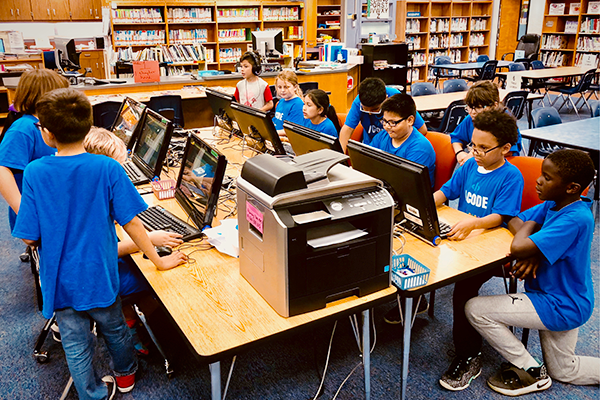 The CS & Coding curriculum, created by Code.org1, is designed to be educational and easy to understand by K-5 students. The lessons use simple to learn, drag & drop technology, to help facilitate CS & Coding principles. They also feature cartoon and video game characters to captivate young learners. Each lesson reinforces concepts and skills taught in other subject areas by integrating math, English language arts and science standards into the course curriculum. By the end of each course, students create interactive games or stories they can be proud to show their friends and families!
Social & Emotional Learning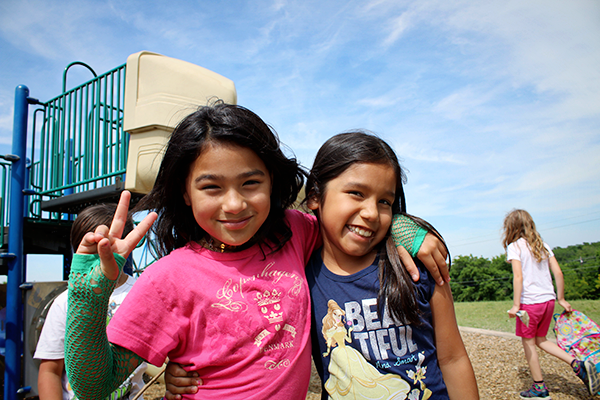 Success is often determined by a healthy mindset. Our program integrates social-emotional learning (SEL) into the Computer Science/Coding curriculum so students will improve their self-management, social awareness, and relationship skills. They will also learn how to manage their emotions, resolve conflicts, and make responsible decisions.
Incorporating SEL into our program aligns with Austin ISD's initiative to implement SEL at every campus in the district. In fact, "Austin ISD is a recognized leader in urban education and one of the first districts in the nation to commit to the development of the whole child by incorporating social and emotional learning"2. To learn more about the SEL strategies and action plans of AISD and how our program is an extension of these practices, visit Austin ISD's SEL page.
As we teach our children the future of technology, it is just as important that we teach them to be good citizens. We believe it is critical for students to develop lifelong skills at an early age as they begin to make sense of the world around them and where they fit in. Austin Kids Can! is committed to helping at-risk children of Austin grow and achieve success in the 21st century.
Lessons are delivered through Virtual Learning Bundles (VLB) that include prerecorded instructional videos, objectives, keywords, and step-by-step instructions for students to independently practice what was taught in the video.
CS/Coding practice involves logging on to Code.org to create games and puzzles while SEL engagement involves exploring other external resources linked in the VLB.
Computer Science/Coding
+ SEL
Grades K-5
Access anytime
54 Lessons total
36 CS/Coding lessons
18 SEL lessons
3 lessons per week
Includes tech support
Computer Science/Coding Only
Grades K-5
Access anytime
36 CS/Coding lessons
2 lessons per week
Includes tech support
Grades K-5
Access anytime
18 SEL lessons
1 lesson per week
Includes tech support
Sources
1: Code.org is a global nonprofit organization which supports the idea that, each and every student should have the opportunity to learn computer science. Some of Code.org supporters include Microsoft, Google & Facebook.
2: Austin ISD- https://www.austinisd.org/sel